Our Team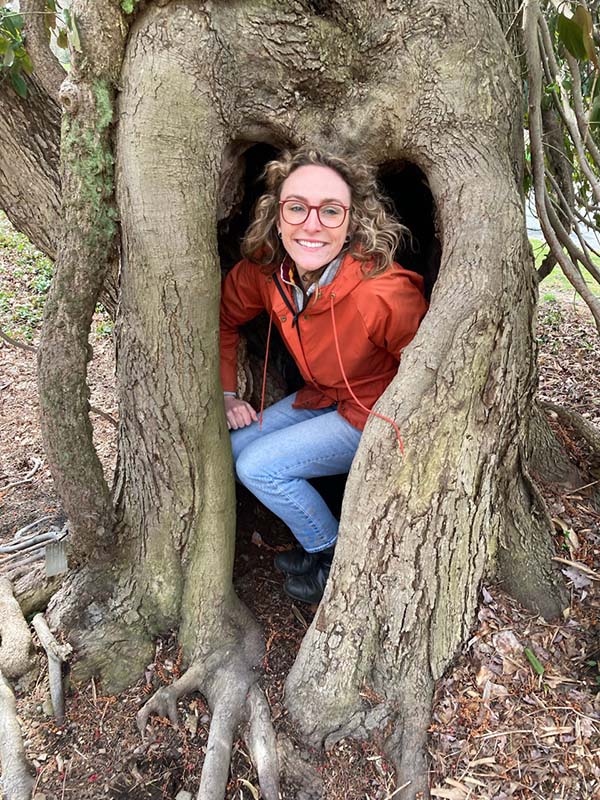 Hannah Hayes
Hannah was raised in the Black Hills of South Dakota. Growing up at the edge of the grain belt and the mouth of the Spearfish Canyon, it was no surprise that she chose to study Horticulture at South Dakota State University.
She took many woody and herbaceous plant classes during attendance but was most impacted by a trip to the student career day at the Tree Care Industry Association National Conference. So after graduation in 2015, she moved to West Roxbury, Ma, to pursue her career of being an arborist and to be closer to the Arnold Arboretum.
She began her career at SavATree in 2016 as a plant health care specialist, using integrated pest management and chemical applications to manage and maintain landscapes in Lexington and surrounding towns. Over the winter, she would work as an administrative assistant or drag brush for the tree crews. The experience of creating accounts and maintaining them has provided her with a unique set of skills that prepared her for a Sales Arborist role.
During her career as an arborist, she gained the following certifications;
International Society of Arboriculture Certified Arborist
Tree Risk Assessment Qualification
Massachusetts Certified Arborist
Working with trees in Lexington, it was not long before she heard Matt Foti's name. With their passion for tree care and obsession with unique evergreens, it is no wonder they are working together now.
Special Skills
Soil testing and interpretation
Insect and disease identification and directed management plans
Tree identification
Proper Identification of New England landscape plants, pests, and diseases. Application of effective landscape maintenance programs, including; IPM, pruning, and soil health optimization