Landscaping
Design
construction or renovations of an existing landscape. Our designs take into account solis, sun exposure, planting region, bloom time, bloom color and specific client needs to come up with a plan that will keep you smiling from one season to the next.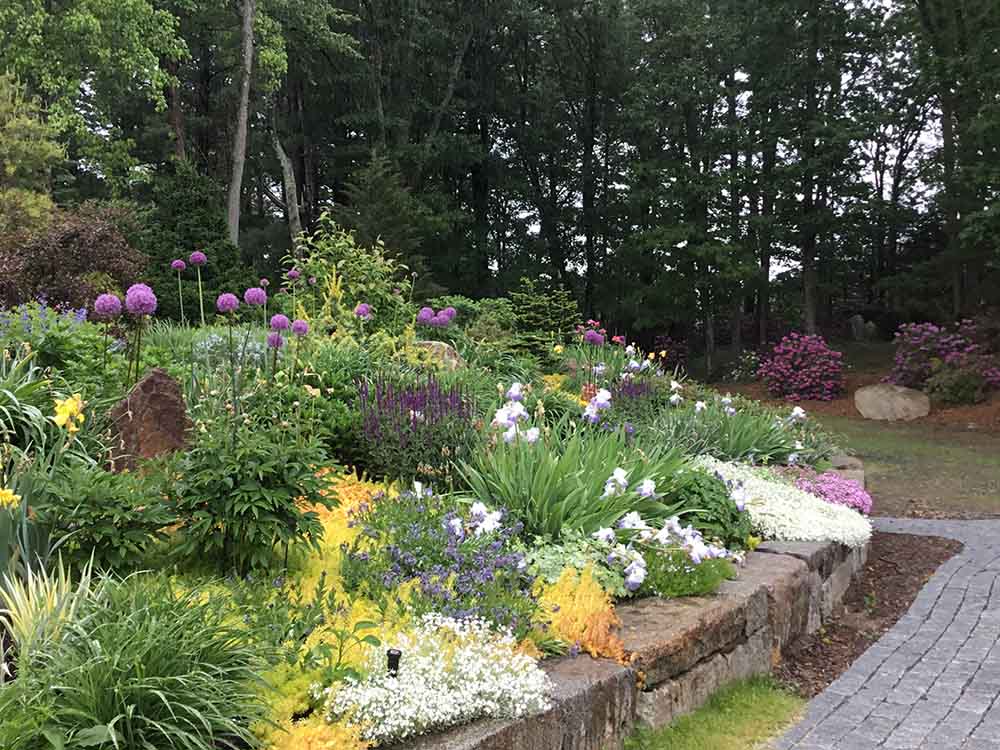 ---
Planting
Our personal interest and attention to the continued health and development of every plant that we install is part of our legacy. The landscape industry now has a clear understanding that many plant problems have arisen from the way plants are grown, harvested, installed and maintained. Be well assured that the Foti Landscape crew takes a tremendous amount of pride and care in planting everything from large specimen trees to herbaceous perennials.
You can trust that the professionals at Foti Landscape will provide complete guidance from plant selection, plant placement and aftercare instructions or service.
Transplanting
Foti Landscape has become the go-to company not only for relocating trees in the Greater Boston area, but also teaching other companies and horticultural institutions throughout the United States and parts of Europe. We have successfully Bare Root Transplanted many specimen trees at prominent locations throughout Massachusetts that include the Boston Public Garden, the Rose Kennedy Greenway, Wellesley College, Babson College, UMass Amherst and many more.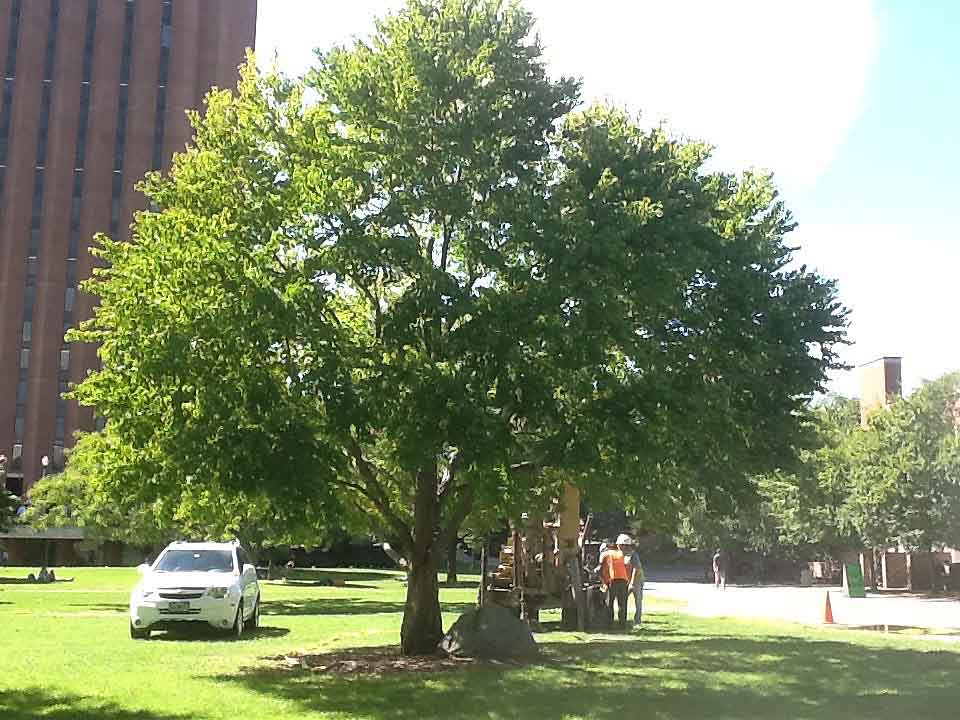 ---
Privacy Screens
Our most commonly requested trees continue to be evergreens used for privacy screens between properties. Well-planned border plantings are both aesthetically pleasing and also add to the harmony of neighborly coexistence.
Let the professionals at Foti Landscape help with natural borders that will increase the privacy and enjoyment of your property.
---
Grading and Subsurface Drainage Systems
The first step in constructing a new landscape or renovating an existing landscape is setting the grade for proper drainage. Often, the source of a wet basement begins outside with improper grading. Always be sure that the grade or slope at the foundation of your house pitches away from the house.
The professionals at Foti Landscape will recognize drainage problems and offer a variety of solutions, ranging from tying roof drains into subsurface pipes, to installing a manufactured drywell system. If you have a water problem, call us for a free consultation.
---